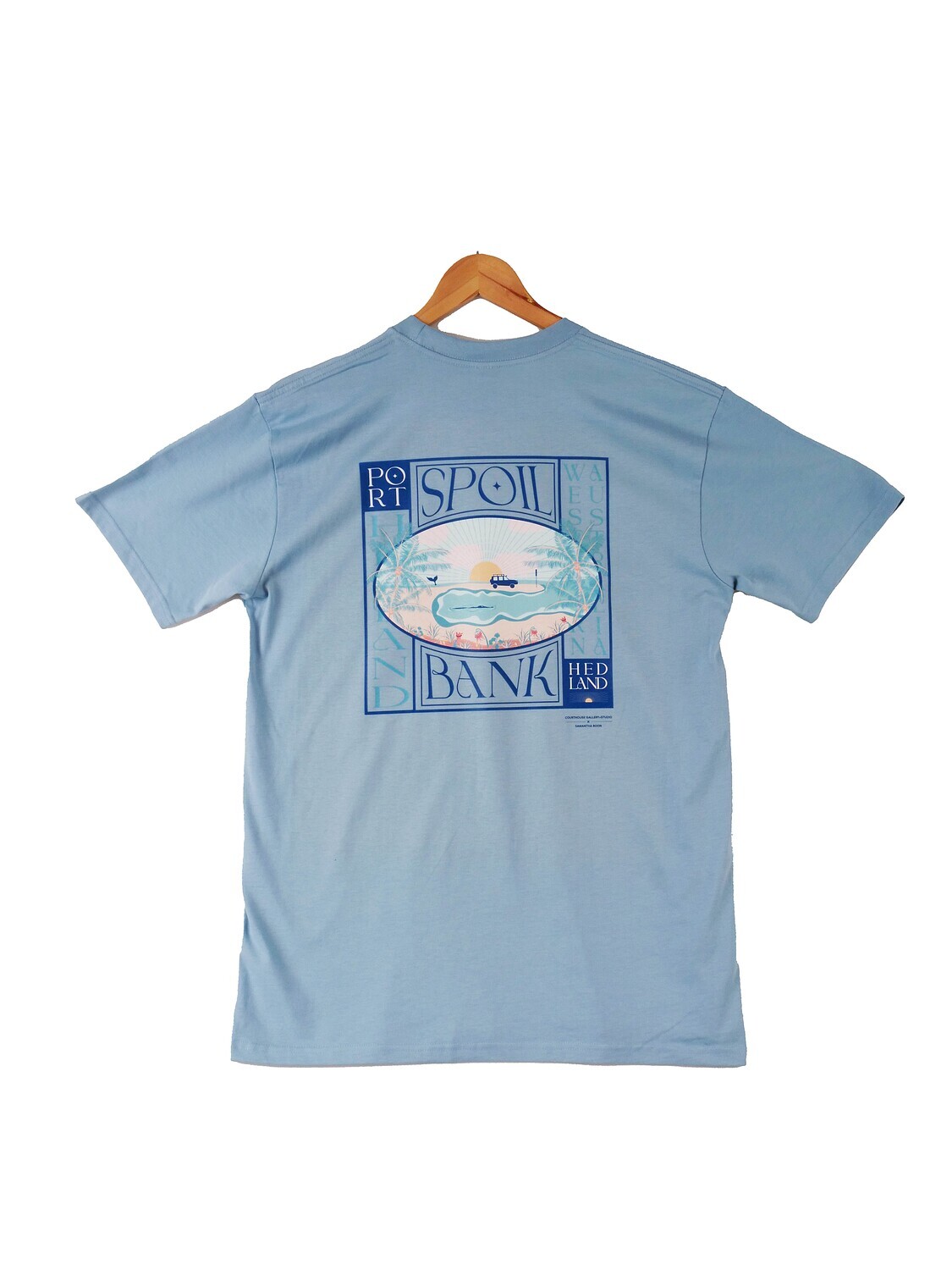 t shirt- Under the Sun -Spoilbank
11259
Product Details
SEE THE BEAUTY IN SPOIL
Samantha Boon of Under The Sun Design
www.underthesungraphicdesign.com.au

"The water holds a special place, I have always played, lived and loved the ocean and the salty air that comes from it. No matter what life throws at you, the ocean has a way of teaching you to go with the flow."
"Hello my loves! I'm Sam – the sun loving, salt dipping, beach thriving mum-of-two creative behind Under the Sun Graphic Design.
I have been so fortunate to be surrounded by some phenomenal out-of-the-box minds and mentors right here in Hedland that have helped me grow and establish myself as a creative and my business as a graphic designer. Until recently, I never considered myself an 'artist,' and I am so thrilled to be featured alongside some of Hedland's amazing emerging artistic talents and have the opportunity to represent the beauty of this stunning Pilbara landscape the way I see it."
The Courthouse Gallery+Studio have teamed up with some of Hedland's talented local artist to create a range of men's and women's clothing! This exciting new collaboration aims to showcase the Courthouse Gallery+Studio and their relationship with Hedland's creatives and give them a platform to be seen by a wider audience. This collaboration features the beauty that surrounds us here in the Pilbara, through the unique views of the artist and their medium.

Save this product for later