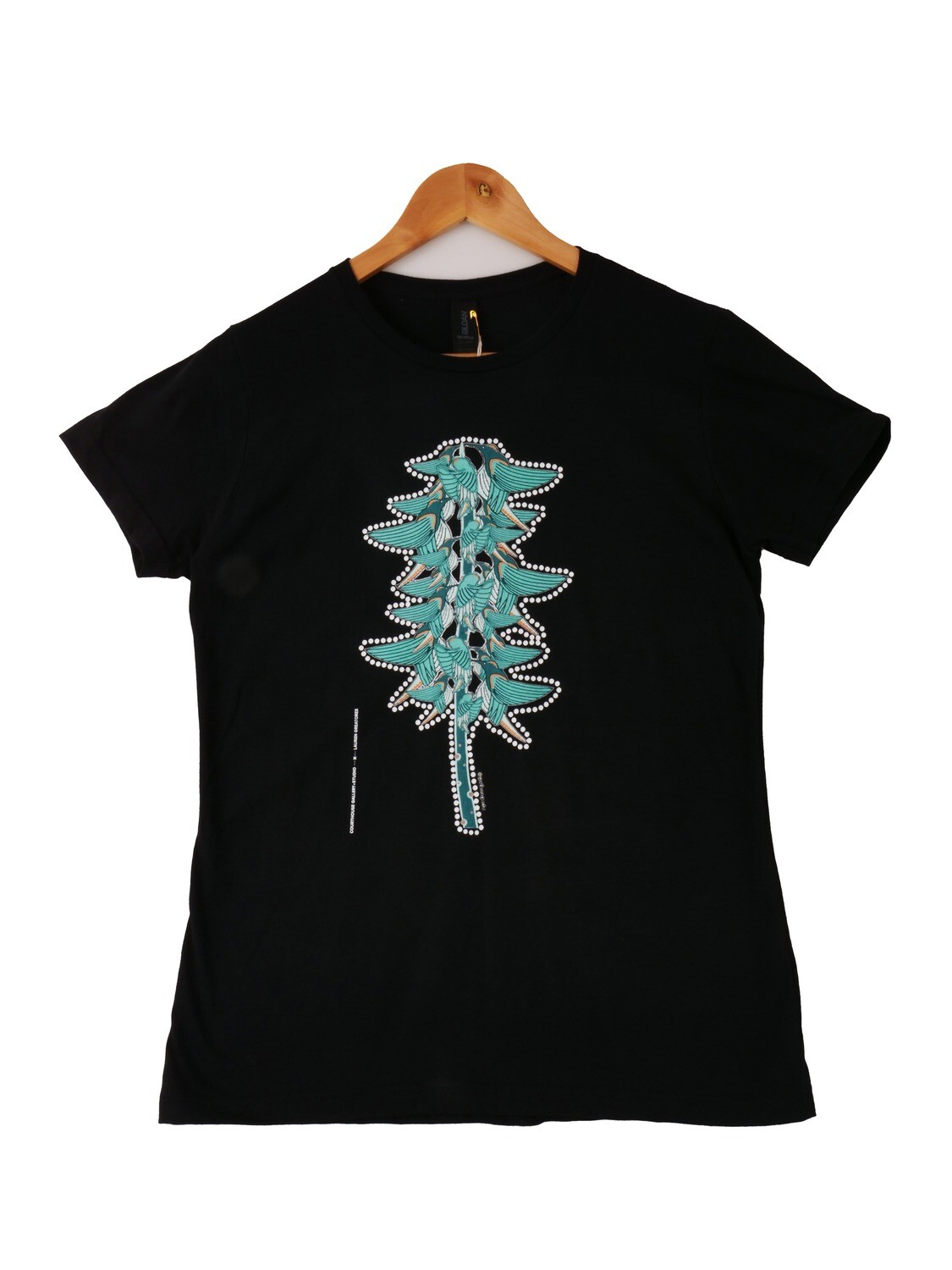 T-Shirt - Flock by Lauren Greatorex
11299
Product Details
FLOCK

Lauren Greatorex (@Gathaagudu )
Malgana, Nyikina and Jabirr Jabirr Artist
"Crotalaria Cunninghamii, also known as Green Bird Flower, is a plant named after the Greek word Crotalaria - meaning 'rattle', as the flower's seeds rattle."
"Storytelling and art are integral parts of our lives. We could express ourselves with the art we had when there was no written language. We created a map for ourselves with our songs, music, dance, and artists. We understand that when we create art, there is a tremendous responsibility. Our creations don't just belong to us. We are telling our history, illuminating our story, and documenting our spiritual journey. Through our art, we transmit ancestral guidance. Through it, we can learn about how the world came to be and navigate its complexities. Art tells us a story that is not yet complete. We, as a people with deep roots in the earth, must pick up the trail left by our old people and leave a map for future generations."
- Lauren Greatorex
The Courthouse Gallery+Studio have teamed up with some of Hedland's talented local artist to create a range of men's and women's clothing! This exciting new collaboration aims to showcase the Courthouse Gallery+Studio and their relationship with Hedland's creatives and give them a platform to be seen by a wider audience. This collaboration features the beauty that surrounds us here in the Pilbara, through the unique views of the artist and their medium.

Save this product for later